Timeline: Natural Law & Enlightenment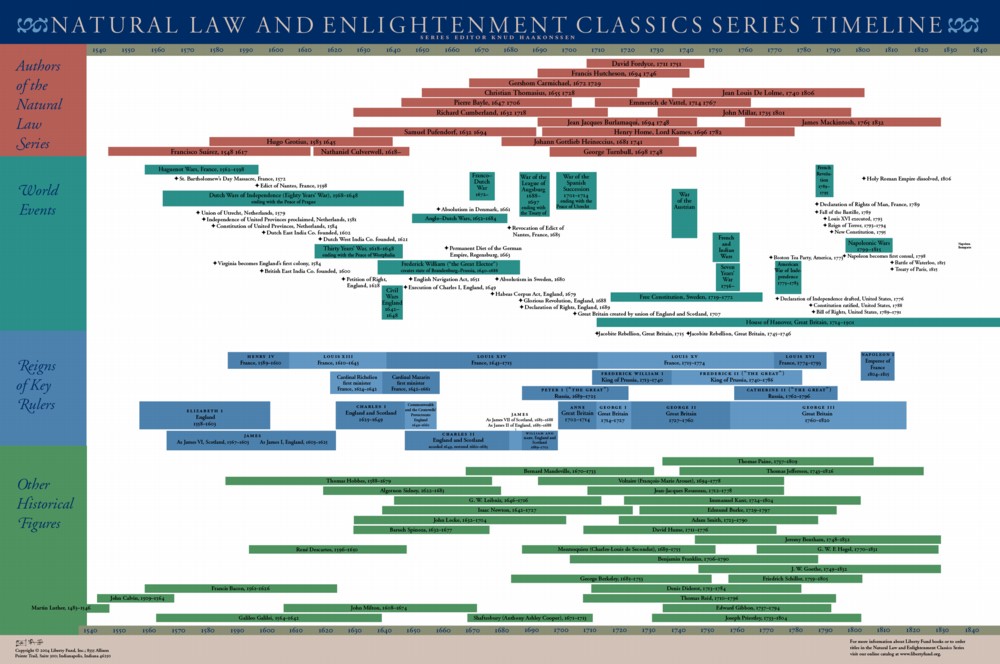 This full-color timeline of historical events and figures surrounding the Natural Law and Enlightenment Classics series. Spanning the years 1540 through 1840, it is designed to provide both a visual representation of the period and a broader historical context for the forthcoming titles in the series. This online image has the illustrations removed for copyright reasons.
Right click on image and open in new window to see a larger version (or here is an even larger version 2574x1710 pixels at 823 KB). Or download a PDF version ( 160 KB) of the poster (no embedded links) or with embedded links to resources in the Library (264 KB). Some images from the poster have been removed from the online edition for copyright reasons.