Timeline: American Founding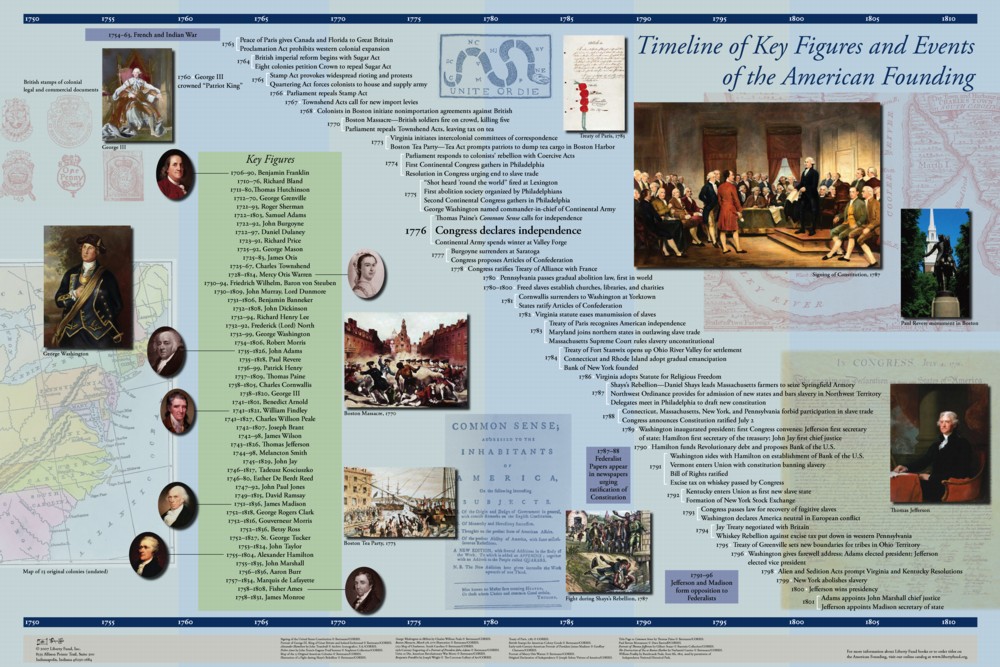 Designed to provide a chronological representation of the unfolding of the early history of the nation, this new full-color, frameable poster features historical events and figures of the founding era. Included in the timeline are major military events, such as battles and treaties; historical events that are both directly and indirectly related to the founding; and key men and women who figured prominently in the founding events. The poster provides both a visual representation of the period and a broader historical context for the books Liberty Fund publishes in this subject area.
A copy of the poster can be ordered from Liberty Fund's online catalog. It is 36" by 24" unframed.
Right click on image and open in new window to see a larger version. Or download a PDF version (3.2 MB) of the poster (no embedded links) or with embedded links to resources in the Library (3.4 MB).