Association of Core Texts and Courses, Plymouth MA, April 3-6 2008
An essential component of the OLL collection are the "great books" which the founder of Liberty Fund considered to have contributed most to our understanding of individual liberty. They include the works of 100 authors from ancient Sumeria through to the American Revolution such as: Hammurabi, Homer, Confucius, Sophocles, Plato, Cicero, Plutarch, St. Augustine, Thomas Aquinas, Dante, Chaucer, Ersamus, Locke, Milton, Shakespeare, Grotius, Adam Smith, Kant, Hume, Burke, Goethe. [See a full list of the key authors here].
Works by these authors and hundreds of other classic texts are available free of charge to the public for educational purposes:
The most scholarly editions of the complete works of Adam Smith (OUP), David Ricardo (CUP), John Stuart Mill (UTP)
The complete works of the following Founding Fathers: Thomas Jefferson, Alexander Hamilton, James Madison
377 volumes on political theory, 292 on economics, 229 on history,155 on philosophy, 97 on the American Revolution & Constitution,
over 80 key political & legal documents chronicling the development of free societies in the west
The OLL also has hundreds of study aids such as biographies, bibliographies, timelines of key authors and intellectual debates, & essays on key political ideas & political theorists to aid students in understanding the texts.
Teachers can create their own annotated course reading lists with links to the texts they have selected from the OLL collection. [See the User Guide to Creating Reading Lists for more information.]
See our flyer for the event in PDF (140 KB) or JPG - page 1 - page 2.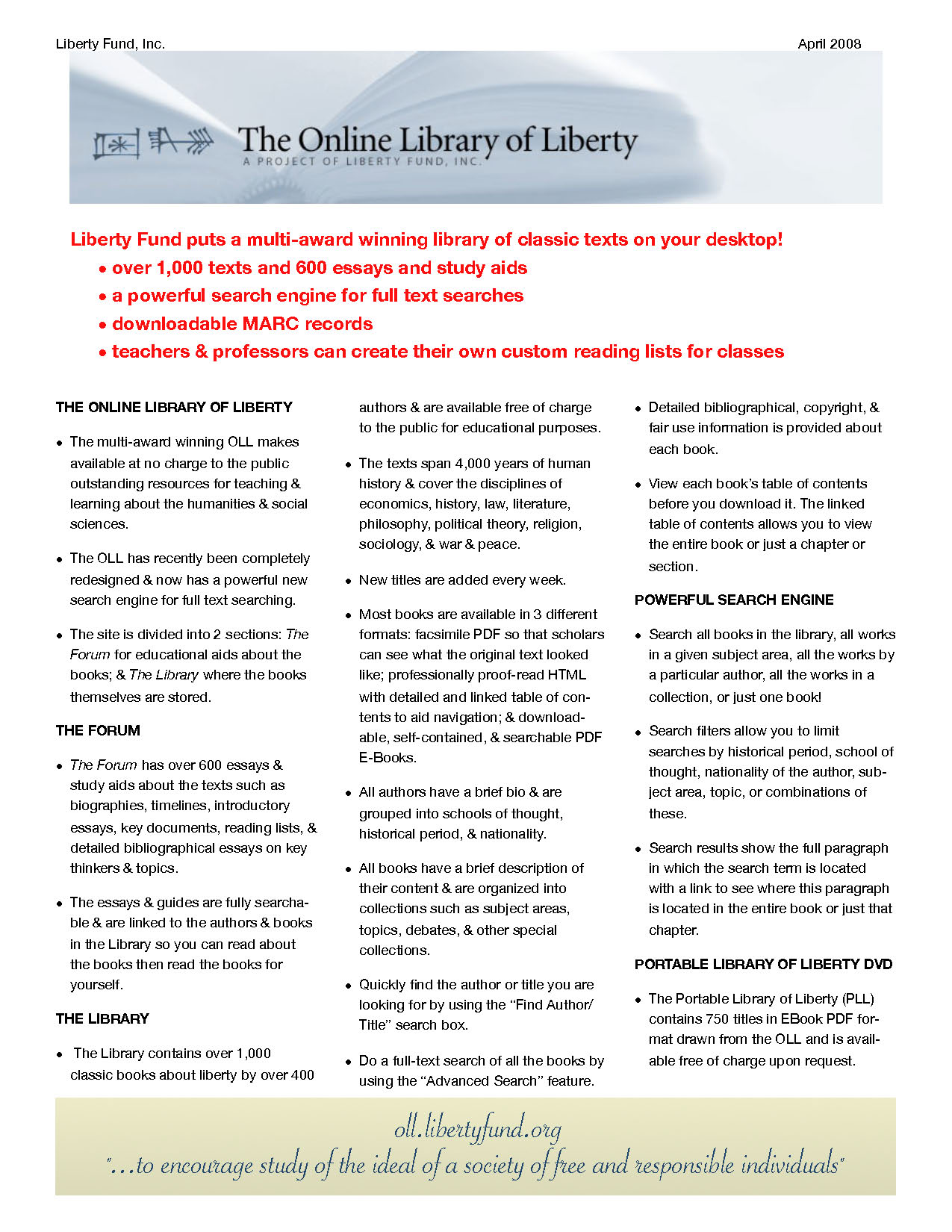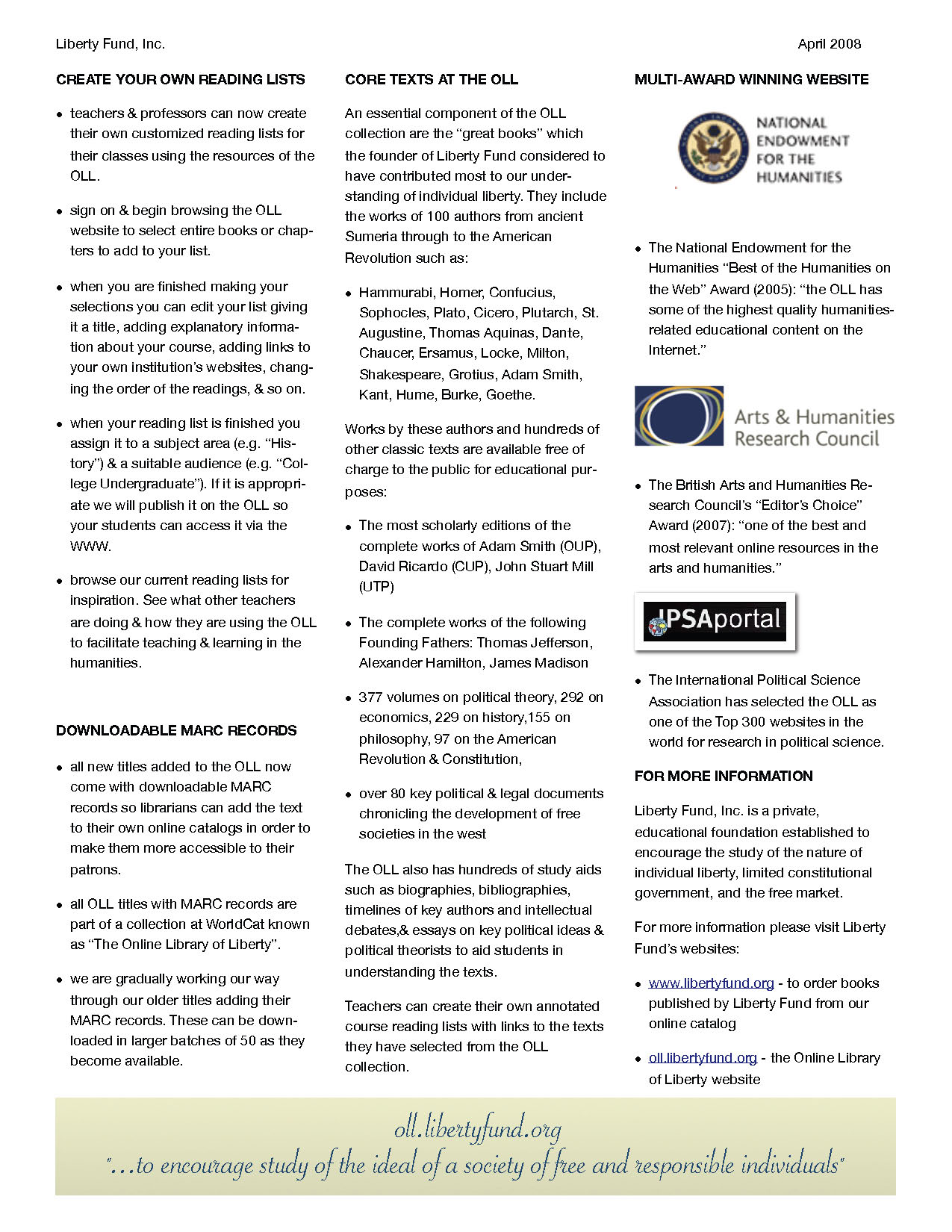 Last modified April 13, 2016