January 2022: James Madison and the Conflict Between the Executive and Legislative Branches
Please join us in January, 2022  for James Madison and the Conflict Between the Legislative and Executive Branches, with Professor of Political Science Scott Yenor.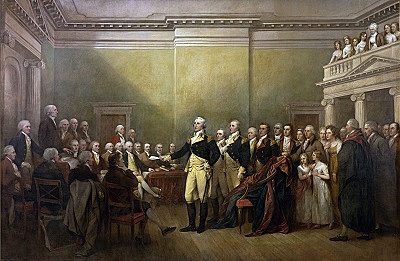 The struggle between legislative and executive power is as old as the American order.  It is sown into its very nature.  Yet certain principles guide that struggle--with executives not only vindicating "executive power" but also energy and certain important governmental roles, while Congress is to maintain a deliberative stance toward public issues.  No one understood this better than our Father of the Constitution, James Madison, so we will use his writings to explore the struggles and the stakes in the struggle between executive and legislative powers.
Pre-registration is required. 
The sessions and readings are as follows:
Session 1: Tuesday, January 11, 2022, 4-5pm EST
Energy and Deliberation in the Constitutional Scheme
Session 2: Tuesday, January 18, 2022, 4-5pm EST
The Debate on the Removal Power
Session 3: Tuesday, January 25, 2022, 4-5pm EST
The Pacificus-Helvidius Debate