About Liberty Fund:
Liberty Fund, Inc. is a private, educational foundation established to encourage the study of the ideal of a society of free and responsible individuals.
Fair use statement:
This material is put online to further the educational goals of Liberty Fund, Inc. Unless otherwise stated in the Copyright Information section of the individual titles, this material may be used freely for educational and academic purposes. It may not be used in any way for profit.
John Locke and Algernon Sidney on Liberty and Free Government
This List Is By:
Nicolas Maloberti
Liberty Fund, Inc.
Liberty Fund Fellow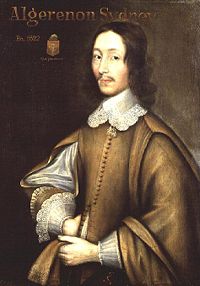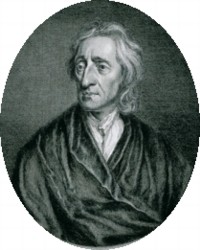 Algernon Sidney was executed for his political convictions in 1683. John Locke, apparently Sidney's co-conspirator in a Whig attempt to overthrow the king, attained greater fame for his political teachings about natural rights to life, liberty, and property after fleeing England. Both argued for natural liberty and reasonable government based on popular consent. Their arguments, however, differ in the means advocated to reach the same end. One main difference seems to be Sidney's more prominent emphasis on the "ancient" virtues required for good government, apparently ignored by Locke in favor of stressing "modern" individual rights to property and self-interest. However, this claim ignores not only Locke's writings in "Some Thoughts Concerning Education," and his emphasis on virtues, but also fails to more closely discuss the implications of reason and common sense so central in Locke's Second Treatise. Hence, a careful scrutiny of both author's arguments (on property, reason, tyranny and rebellion, the political virtues of the people, the merits of government, and others), and a weighing of the various possible interpretations of their writings in an open conversation will undoubtedly prove useful in fully understanding the main texts behind modern (not only American) "self-evident truths" about natural rights and good government.
About Algernon Sidney (1622-1683)
Algernon Sidney was a radical English republican political theorist who challenged Filmer's theory of the divine right of kings. He was executed for treason in 1683.
About John Locke (1632-1704)
John Locke was an English philosopher who is considered to be one of the first philosophers of the Enlightenment and the father of classical liberalism. In his major work Two Treatises of Government Locke rejects the idea of the divine right of kings, supports the idea of natural rights (especially of property), and argues for a limited constitutional government which would protect individual rights.
Timeline: The Life and Work of John Locke (1632-1704)