About Liberty Fund:
Liberty Fund, Inc. is a private, educational foundation established to encourage the study of the ideal of a society of free and responsible individuals.
Fair use statement:
This material is put online to further the educational goals of Liberty Fund, Inc. Unless otherwise stated in the Copyright Information section of the individual titles, this material may be used freely for educational and academic purposes. It may not be used in any way for profit.
19th Century French Political Economy Part 2 - Gustave de Molinari
This List Is By:
Liberty Fund Staff
Liberty Fund, Inc., Indianapolis, Indiana
These articles first appeared in the Dictionnaire d'Économie Politique, ed. Guillaumin and Charles Coquelin (Paris: Guillaumin, 1852) and were translated into English and included in Lalor's Cyclopedia of Political Science, Political Economy, and of the Political History of the United States by the best American and European Authors, ed. John J. Lalor (Chicago: M.B. Carey, 1899) in 3 vols.
The French political economists of the the 19th century, or "the economists" as they liked to call themselves, are less well known than the classical school which appeared in England at the same time. The French political economists differed from their English counterparts on a number of grounds: the radicalism of their support for free markets, the founding of their beliefs on doctrines of natural rights and natural law, and the intellectual debt they owed to Jean-Baptiste Say (1767-1832). Some of their leading figures were Say, Charles Comte, Charles Dunoyer, Frédéric Bastiat (1801-1850), Charles Coquelin, Joseph Garnier, Hippolyte Passy, Gustave de Molinari (1819-1912), and Léon Faucher.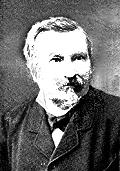 Gustave de Molinari (1819-1912) was born in Belgium but spent most of his working life in Paris, becoming the leading representative of the laissez-faire school of classical liberalism in France in the second half of the nineteenth century. His liberalism was based upon the theory of natural rights (especially the right to property and individual liberty), and he advocated complete laissez-faire in economic policy and the ultraminimal state in politics. During the 1840s he joined the Société d'économie politique and was active in the Association pour la liberté des échanges. During the 1848 revolution he vigorously opposed the rise of socialism and published shortly thereafter two rigorous defenses of individual liberty in which he pushed to its ultimate limits his opposition to all state intervention in the economy, including the state's monopoly of security. During the 1850s he contributed a number of significant articles on free trade, peace, colonization, and slavery to the Dictionnaire de l'économie politique (1852-53) before going into exile in his native Belgium to escape the authoritarian regime of Napoleon III. He became a professor of political economy at the Musée royale de l'industrie belge and published a significant treatise on political economy (Cours d'économie politique, 1855) and a number of articles opposing state education. In the 1860s Molinari returned to Paris to work on the Journal des debats, becoming editor from 1871 to 1876. Toward the end of his long life Molinari was appointed editor of the leading journal of political economy in France, the Journal des économistes (1881-1909). Some of Molinari's more important works include Les Soirées de la rue Saint-Lazare (1849), L'Évolution économique du dix-neuvième siècle: Théorie du progrès (1880), and L'Évolution politique et la révolution (1884).
For additional reading see the following in the Library:
In the Forum: